NURSE ASSISTING REGISTERED APPRENTICESHIP
Interested in a career where you can take care of others? In our Nurse Assisting Registered Apprenticeship Program, all your educational costs will be covered and you'll gain the skills you need to provide basic care to patients, take vital signs, and assist patients in daily activities they might have trouble with on their own. You will also gain paid work experience and industry mentoring when you become an apprentice.
This Nurse Assisting Registered Apprenticeship program will help expand upon your Nurse Assisting Certificate, support your preparation for the state certification exam, obtain work experience from an employer invested in the growth of their employees, and take additional Nursing pathway courses. 
Upon completion of the Nurse Assisting program, apply to be an apprentice with our employer partners and start your paid apprenticeship. During your one-year (approximately) apprenticeship program, you will take two additional courses alongside your on-the-job learning to complete the US Department of Labor registered apprenticeship program. Employers and apprentices will work together to develop a schedule that provides a balance for work and courses, ensuring successful completion.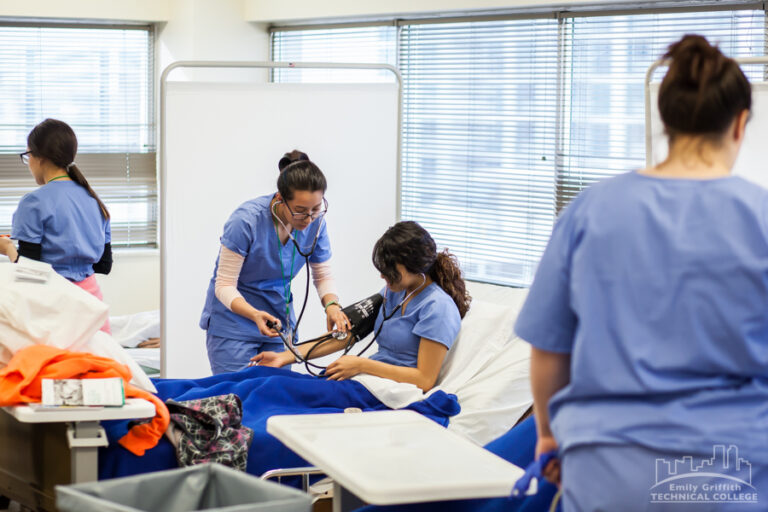 This program is 100% FREE to you, thanks to funding from Care Forward Colorado and Emily Griffith Technical College.
The Nurse Assisting Registered Apprenticeship program is a Department of Labor Registered Apprenticeship program. This program is not accredited by the Council on Occupational Education (COE) nor is it eligible for federal student aid.
First, apply with Emily Griffith Technical College and register for a Nurse Assisting cohort and complete the program.
Following the completion of your program, interview for an apprentice role with one of our employer partners listed below.
If selected, you will submit an Apprenticeship Agreement prior to the start of employment and meet with an Apprenticeship Coordinator to map out your remaining coursework over the length of the program.
All programs in the College of Health, Sciences and Administration require a criminal background check, a drug test and proof of vaccinations. Click here for a full list of disqualifying offenses.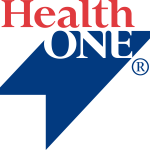 WHAT CAN YOU DO WITH YOUR NURSE ASSISTING REGISTERED APPRENTICESHIP?
Become a Certified Medical Assistant (CMA)
Become a Registered Nurse (RN) "Extern" – This role is for nursing students who have completed one year of school.
Become a Licensed Practical Nurse (LPN)
Become a Registered Nurse (RN)
Continue your education in Nursing, Healthcare Administration, Public Health, Hospital Management, and more.