Run by our Esthetician students under the supervision of licensed instructors, Emily's Spa offers high quality skin care services at low prices, including facials, microdermabrasion, waxing, and makeup application!
Please remember our students are at different levels of education, therefore it is up to our instructors to determine if requested services can be completed within the hours of operation. We appreciate the public's support of hands-on, student learning at Emily's Spa.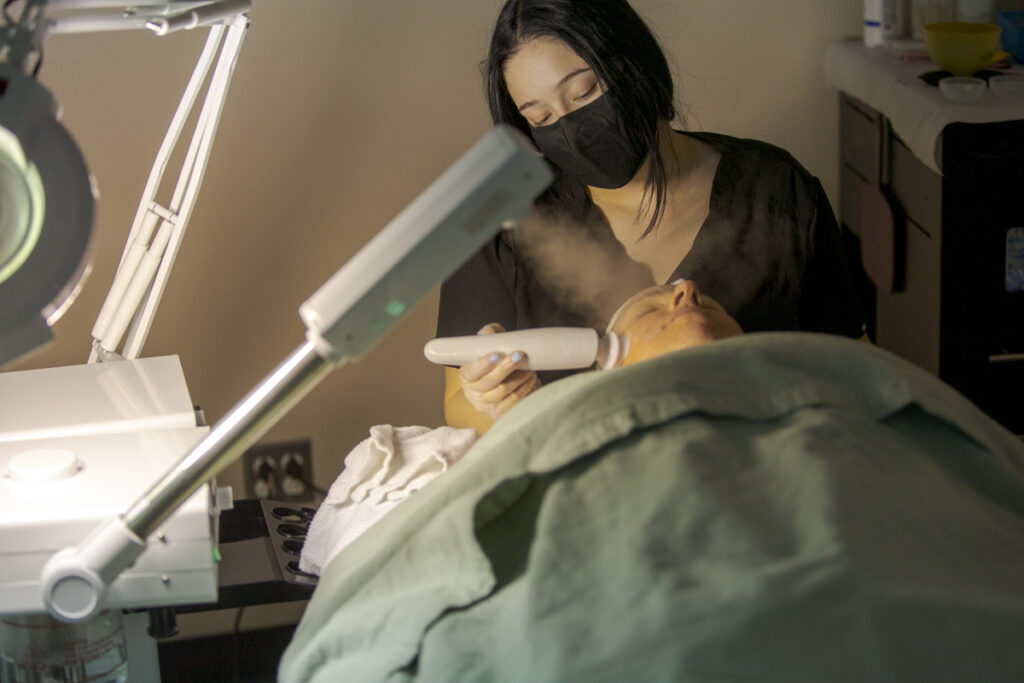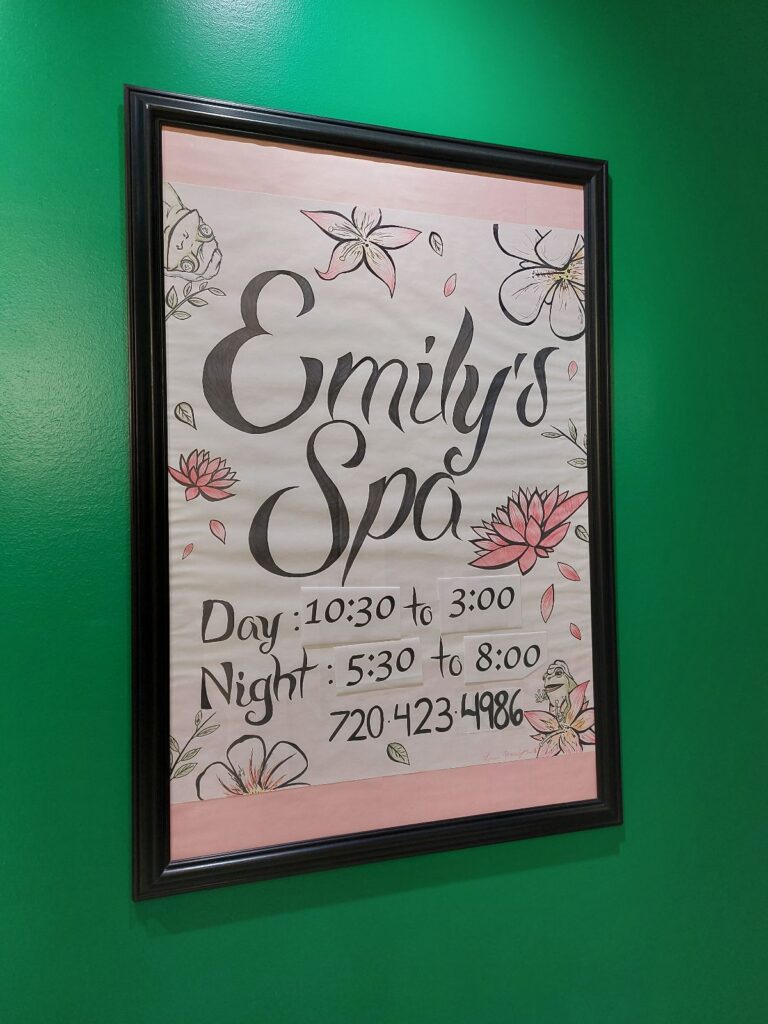 Facials, microdermabrasion, waxing, makeup application, lash and brow treatments, spray tans, and more.
Emily's Spa will be open 5-7 PM, November 6 – November 15, 2023, for Microdermabrasion and Chemical Peel treatments.
Scheduled appointments only, no walk-ins allowed.
*If you receive a strange message from our booking service, Fresha, regarding state-wide mandates, please call 720-423-4986 to reschedule. We apologize for the inconvenience.*
1205 Osage St.
Denver, CO 80204
Located at the Branch Campus (housing Trades programs).
Cash, Visa and Mastercard are accepted. No bills larger than $20.
Payment is due prior to service. Cash tips are greatly appreciated.