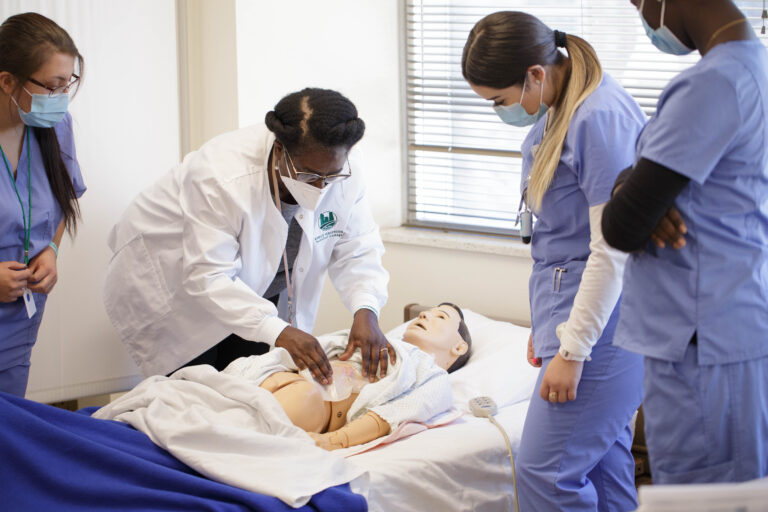 Licensed Practical Nurses (LPNs) provide hands-on care to patients under the supervision of Registered Nurses (RNs) and physicians. LPNs are in charge of basic bedside care for patients, including taking vital signs, treating bedsores, preparing and giving injections, applying dressings, monitoring catheters and more.
You will learn how to give direct patient care in a multi-disciplinary healthcare setting. You'll start learning and practicing essential skills immediately in our nursing skills lab and then move on to 4 different clinical placement internships in local healthcare facilities, totaling 400-hours.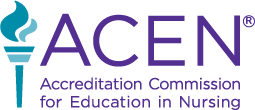 The Practical Nursing program at Denver Public Schools is located in Denver, Colorado and is accredited by the: Accreditation Commission for Education in Nursing (ACEN) 3390 Peachtree Road NE, Suite 1400 Atlanta, GA 30326 (404) 975-5000. The most recent accreditation decision made by the ACEN Board of Commissioners for the Practical nursing program is continuing accreditation. View the public information disclosed by the ACEN regarding this program here. 
Students who complete the program are qualified to take the National Council Licensure Examination (NCLEX-PN Examination). If you successfully complete the IV Therapy for LPNs course, you are eligible for IV certification by the Colorado State Board of Nursing. 
What can you do with your certificate?
Ambulatory Care Centers
Skilled Nursing Facilities
Hospital Systems
Correctional Care
Long-term Care Facilities
NUR 1002 Alterations in Adult Health I
NUR 1003 Basic Assessment for the PN
NUR 1004 Alterations in Adult Health II
NUR 1005 Practical Nursing Arts and Skills
NUR 1010 Pharmacology Practical Nursing
NUR 1011 Advancement into Practical Nursing
NUR 1013 Basic Concepts of Maternal-Newborn Nursing
NUR 1014 Basic Concepts of Pediatric Nursing
NUR 1015 Basic Concepts of Mental Health Nursing
NUR 1016 Basic Concepts of Geriatric Nursing
NUR 1070 Clinical I
NUR 1071 Clinical II
NUR 1072 Clinical III
NUR 1073 Clinical IV
NUR 2001 IV Therapy for LPNs
Approximate Cost: $13,129
(additional materials and book fees may apply)
This program qualifies for Financial Aid.
Full & Part Time Options Available
Spring 2024 Start Dates
Full-Time Program: 1/18/2024
ALL applicants are required to submit:
Criminal background check
Drug test
Proof of vaccinations
Click here for a full list of disqualifying offenses.
In order to apply for the Practical Nursing program, you will need to complete several prerequisite courses and submit an Admissions Portfolio (see below). You must also already be certified as a Nurse Assistant (CNA) or have completed a CNA program within the last year or have completed a Medical Assistant (MA) program.
ADMISSIONS & PORTFOLIO INFORMATION