CONSTRUCTION PRE-APPRENTICESHIP
Are you a high school senior? Do you like working with your hands and building things? If you are interested in working in construction, but unsure which area you prefer, this apprenticeship might be right for you. 
The Construction Pre-Apprenticeship program will be an opportunity for high school seniors to gain exposure, experience, and hands-on learning in multiple trades including but not limited to:
Carpentry
Electrical
HVAC
Flooring
Welding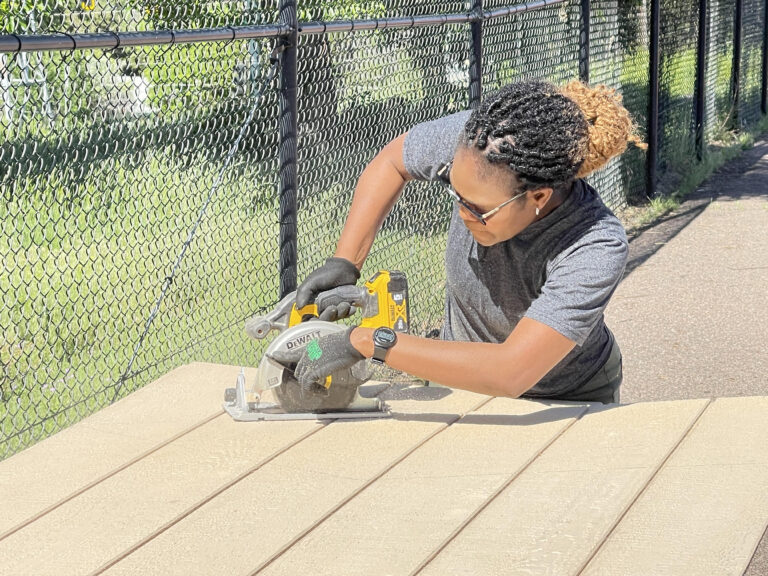 Through hands-on learning in the classroom and work-based learning opportunities such as job shadows, site tours, and guest lectures with established industry partners, you will be supported through the semester-long program. You may choose to enroll in either part-time morning or part-time afternoon. Located at the Emily Griffith Branch Campus which hosts the College of Trades, Industries and Professional Studies, you will be immersed in our multiple construction environments.
*This secondary program is not accredited by the Council on Occupational Education (COE) and is not eligible for federal student aid.*
OSH 1300 10HR OSHA Voluntary Compliance
MAT 1100 Skilled Trades & Industrial Math
CON 1010 Intro to Construction I
CON 1011 Intro to Construction II
CON 2089 Capstone
Through the Construction Pre-Apprenticeship Program, there are four likely outcomes:
Acceptance to a US Department of Labor Registered Apprenticeship with an Emily Griffith Registered Partner
Admittance to an Emily Griffith Trades program
Job offer for entry-level employment from a trades partner
Transfer your earned credits to a 2yr or 4yr partner institution