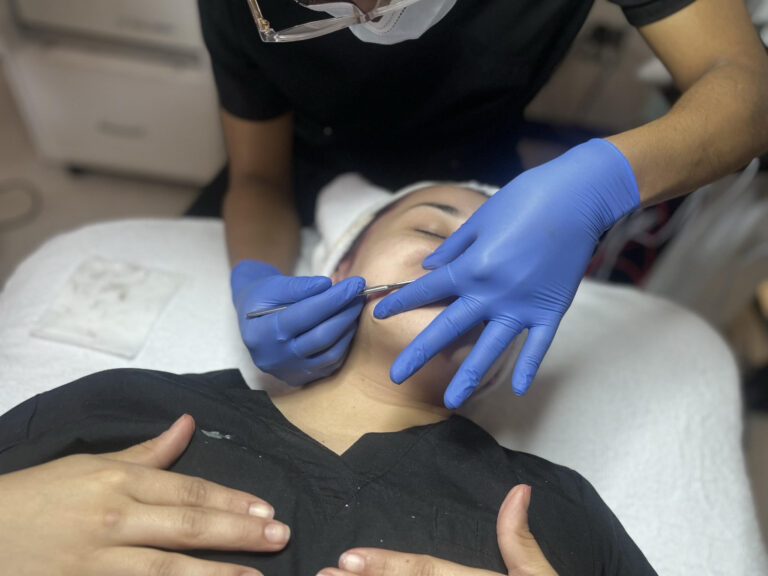 If you are a licensed Cosmetologist or Esthetician (including having your Microdermabrasion Certificate) looking to expand your skills and clientele, consider this 8-hour, one-day Dermaplaning course. 
You'll learn how to manually exfoliate the epidermis/dead skin cells and vellus hairs (AKA peachfuzz) using a scalpel.
At the end of this course, you will receive a Dermaplane Certification in the state of Colorado!
Program Length: One day for 8 hours
Emily Griffith Branch Campus: 1205 Osage St., Denver, CO 80204
To participate in this program, students must have an active Esthetician or Cosmetology license & 14-hour Microdermabrasion certification. Must have a copy of Microdermabrasion Certificate from an approved DPOS/CCNS school.
After you apply, please email a copy of your Esthetician or Cosmetology license and Microdermabrasion Certificate to admissions@emilygriffith.edu